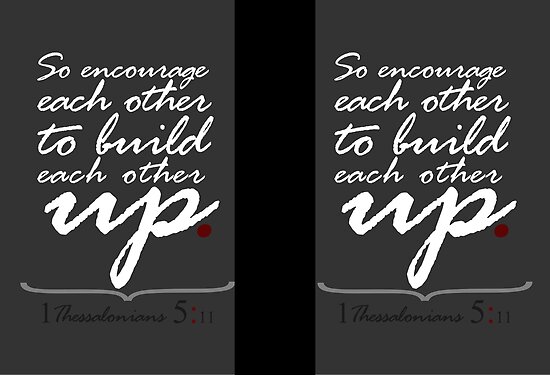 The other day, I received a Facebook invitation to an interesting challenge for the month of September. The original Facebooker who set up the event gave this message...
For the month of September I am asking all you wives to join me in a 30 day husband encouragement challenge.
I did this challenge in March 2011 and it changed both my marriage and my life. And I want to welcome anyone and everyone to join me in making our marriages stronger and ultimately making us stronger as wives. What I noticed most through this challenge was how much it changed me.
If you decide to accept this challenge, I hope that you will give yourself some grace when you have a hard day or when you feel like you've failed. Those days will come, but keep at it, let God move in you and through you.
I'm excited to do this challenge with you. If you feel lead, from time to time, post some of your experiences. I will be sharing mine as well. We are all from different walks of life, some married for a few years, some for many years. How this affects us can be so different and hearing your stories can be inspirational.
God's blessings to you as you take up this challenge.
The rules are simple:
1. You can't say anything negative about your husband - to your husband, or anyone else - for the entire month of September (30 days).
2. Every day, say something that you admire or appreciate about your husband - to your husband, and to someone else about your husband!
The popular Christian brand,
Revive Our Hearts,
has put together a *pdf document for use in this Challenge, that contains daily devotionals to help you stay on task. You can find it
here
. Want to join the Challenge on Facebook? You can do that
here
.
Every day this month, I will be sharing the devotional from that document, and something about my husband, Nick, that I admire or appreciate. Since today is Day 2 of the Challenge, I will be posting twice today, to catch up. For your convenience, I have backlinked mine as follows:
Day 1
&
Day 2
.
I hope you will join me, and thousands of other women, in this Challenge to think of our husbands as God does, and to grow in faith and encouragement. I believe that this could be the first step for many women to becoming the encouragers and help-meets that God designed us to be for our husbands, and for those of you who wonder, "what about me?" ~ perhaps learning to be a soft and gentle voice of encouragement for him will spark a desire in him to become more loving towards us.